Apply to 3007635 Cummins Motor crane engine
PLUG,EXPANSION matching plant
Author:Chong Qing Shu Yang Trading Compang | Release time:2017/12/27 11:08:13 | Click:501
Chong Qing Shu Yang Trading supply KTA38-G2H,KT38-M,NTA855-M300 and so on suitable Cummins all models of accessories,3007635PLUG,EXPANSION is one of our many product informations, We also provide MUF,SPACER,MOUNTING,ASSEMBLY,SHAFT & SPROCKET and so on applies to Cummins genuine parts, We assure you that the quality of every product we provide is guaranteed by quality, so that you can buy peace of mind. Your satisfaction is our greatest motivation. look forward to your call.

PLUG,EXPANSION,is suitable for the widespread use of the current market CumminsM11-C280,KTA19-M3,KTA38-P1050,KT(A)-1150 and so on models,If you are looking for applies to CumminsHOSE,PLAIN NO SOURCE、CONNECTION, AIR TRANSFERGAGE, L product,Please take the initiative to contact us willsyang@hotmail.com,We sell a large number of diesel engines,have complete accessories。

Companies specializing in business for Cummins Cummins, YANMAR brand of diesel engines and accessories,include HOSE,PLAIN NO SOURCE、CONNECTION, AIR TRANSFER、GAGE, L、FP series of productsTOOL,BUSHING R&I、TOOL, TOP STOP INJ ADJ and so on,variety categories, adequate inventory, allowing you to enjoy one-stop shopping.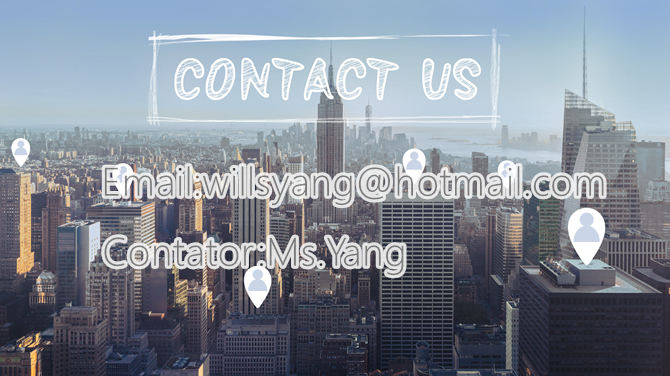 Hot-sale product:
| | |
| --- | --- |
| 36KW Cummins engine 4BT3.9-G1 diesel generating set | Order |
| YANMAR 6N18AL-EV Diesel Engine TACHOMETER 28670-171500 | Order span > |
| 3074540 sea water pump K19 cummins diesel | Order |
| ZS Electric Actuator Instrumentation | Order |
Other product:
3049163IMPELLER,WATER PUMP
3924774TBE,SUP
3411289NXCAMSHAFT, QSK60
190-0754BUSHING-TENSIONER
312-0264-17CAPACITOR
3176708CONNECTION,FUEL BLOCK
217648TUBE
3824947GAUGE
3331658CONNECTOR,FEMALE
C6201515910NIPPLE,HOSE
4001643ELBOW,RED FEMALE PIPE
3906776SOLENOID,FUEL PUMP
3411412HSG,FOL
3803578TURBOCHARGER,H2E
4000601CONNECTION,EXHAUST OUTLET
4094999TUBE,WATER OUTLET
3163157PIN,GUIDE
4007006TEE, MALE UNION
205-0220FAN-GEN
3284377ROD,PUSH-JP
3626493HOSE,PLAIN
3330602ACTUATOR,ETR FUEL CONTROL
319-2218PANEL-CONT HSG
4020111PUMP,INJECTION CAV
185-5907IDLE GEAR ASSY
3865157BELT,V RIBBED
338-2931-01CABLE ASSY-RIBBON
4014034MODULE,FUEL CONTROL
3046286SPACER,MOUNTING
3634394HOSE,FLEXIBLE
3051074弹簧
3029361BRACKET,TURBOCHARGER
3803615KIT,SEAL
3027830PLUNGER,GOVERNOR
185-6078BOLT
3930356TUBE,INJECTOR FUEL SUPPLY
154-2455GASKET-WTR OUTLET
169352ROD,PUSH
67185HOSE,PLAIN
4078947SEAL,O RING
195896COVER,HAND HOLE
4983816PULLEY, IDLER
3065944SCREW
4095530SPACER,MOUNTING
4938263HOSE,PLAIN
3034222PUMP,FUEL GEAR
3823668DRIVER,CAM BUSH INSTL/REM
3903552CONNECTION,EXHAUST OUTLET
145536SEAL,O RING
3090495COVER,VALVE
3910527SCREW
3331881COUPLING,REDUCING PIPE
4021534QSK60 CM850 IND CR WIRING
3975594SUPPORT,FILTER
3081953UNION,MALE
3905782DIPSTICK
C0168017600KIT,LOWER END GASKET
3104405TUBE,TUR OIL DRAIN
S16240RING,RETAINING
4895742GASKET,OIL COOLER CORE
3387826B SERIES ENGINE FEATURES(MOTIO
4936821DEVICE,AFTERTREATMENT
3064312GUIDE,VALVE STEM (N14)
3917459HOUSING,FLYWHEEL
C0115046700GASKET,ROCKER LEVER COVER
3906790TUBE,FUEL SUPPLY-JP
143252SPRING,GOVERNOR
3088025GSK,HSG
4898301GASKET,OIL SUC CONNECTION
3802348TURBO,H1
3420725SEAL,WATER PUMP
3008465PLUG,PIPE
3637965BRACKET,OIL TUBE
3895297HOSE FLEXIBLE
4089816TURBOCHARGER
3925711COUPLING,ELBOW HOSE
185-5652SPRING-PLUNGER
3917989HOSE,FLEXIBLE
3093970Pin, Qst30
3930247WASHER,SEALING
4022104QSK38 CM2150 IND WIRING D
3093926screw ,hex flange head c
4089307SET, LOWER PUMP GASKET
510-0194BEARING-PILLOW BLOCK
4919473GAUGE,FEELER
3010945SEAL,DUST
4003924LEVER,ROCKER
3609887GEAR,LUB OIL PUMPING
3914313HOSE,FLEXIBLE
3802287TNS,BLT
322-0170LIGHT-IND
C0272020810PLUG, THREADED
3636621WASHER,PLAIN
3937025PUMP,INJECTION STANADYNE
3076055SCREW,HEXAGON HEAD CAP
3957721CONNECTOR,TUBE
3253889HOSE,FLEXIBLE
3375272BRACKET,KIT
4089675PLUG,THREADED
3633545WASHER,PLAIN
3933359CONNECTOR,BANJO
3893584SPT,LEV
ST1305MANDREL,CONN ROD
3640031ADAPTER,OIL PAN
188580HOSE ELB
3027507VLV CHK
4951944SENSOR,TEMPERATURE
4101093LEVER,IDLER
4021277GUIDE DIAGNOSTIC
3823996LEAD,FEMALE W-PACK TEST
ST0125708GAUGE
3823776MANDREL, BEARING DRIVER
3031187MANIFOLD,EXHAUST
3000946TUBE INL (DEAD STOCK)
3095055INJECTOR
3973182CLAMP,V BAND
3162248KIT,CAM BUSH INSTL REM
3082437BEARING,CAMSHAFT THRUST
4924206ELEMENT,BREATHER
4021609QSK38/50 MAR WIRING DIA
402-0902ISOLATOR-VIBRATION SKID ASSEMBLY
3640319HEAD,CYLINDER
3979531COUPLING,PLAIN HOSE
4006721ELBOW,MALE UNION
3949326DOWEL,RING
4001979PUMP,FUEL
3379292PT(TYPE G)AFC-US FUEL PU
ST1314MANDREL, BUSHING
3970310HARNESS,ETR CNT MDL WRG
4022089ISB/ISBE T+R KIT V1-2 CHI
3971370HARNESS,WIRING
3016887HOUSING,CAM FO
4095920HOSE,FLEXIBLE
3967908TUBE,CPR WATER OUTLET
3679537INSERT,VALVE
C6205114350CONNECTION,AIR INTAKE-JP
3593112SEAL,O RING
201017FLANGE
4022051ISB/QSB T+R V1-2 KIT CHI
4937185PULLEY,CRANKSHAFT
70809SEAL
3920317BRACE,ALTERNATOR
C0412021745BELT,V RIBBED-JP
3090394COVER,GEAR
4918048CLAMP,TUBE
3802407KIT,LINER
68365BUSHING
4009979CAP,FUEL PUMP FILTER
3070183PAN,OIL
503-0970ELBOW-90 DEG
3287550TUBE,OIL GAUGE