Cheap 3021038 MOTOR,STARTING apply to Cummins Equipment and parts in Luqiao KTA19 credit guarantee
Author:Chong Qing Shu Yang Trading Compang | Release time:2018/2/12 17:14:04 | Click:442

Please contact us before buying, Our supply 3021038 MOTOR,STARTING is applies to Cummins genuine parts. Please understand the model to avoid buying mistakes, we also supply SCREW,HEX HEAD CAP,CONNECTION,FUEL BLOCK,BRAKE,ENGINE and other products, it is suitable for marine, vehicles, diesel engine, generator set and so on, a wide range of products, high-quality.

MOTOR,STARTING is suitable for the widespread use of the current market Cummins KTA19-G3,KTA19-G6,KTAA19-G6,KTA19-M600 and so on models,if you are looking for matching engine parts.Well,let we first congratulate you on finding it,send an email directly to willsyang@hotmail.com,Chong Qing Shu Yang Trading Company main supply for Cummins diesel engine parts、Yanmar diesel engine and accessories、Marine engine parts,automotive engine parts and NOZZLE,OIL SPRAY、GASKET,CARRIER、OIL COOLER、TUBE, FUEL、HOSE,REDUCING and so on products.I can do it unless you can not think of it.

"Company to quality as the center, price-oriented,integrity-based" is the purpose of the company,your satisfaction is our satisfaction.Do not waste precious time,contact us quickly.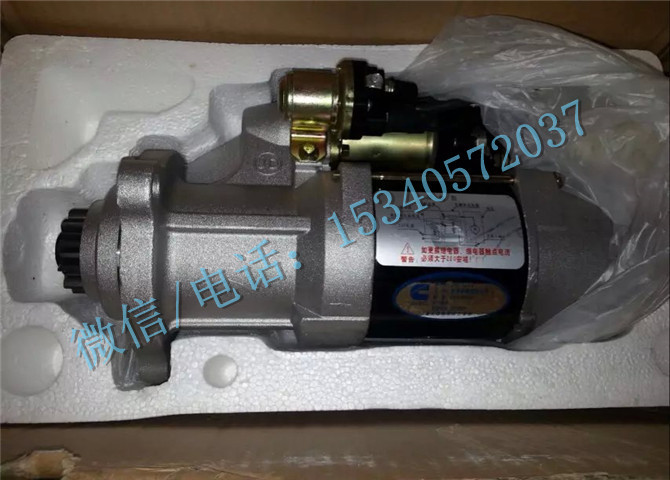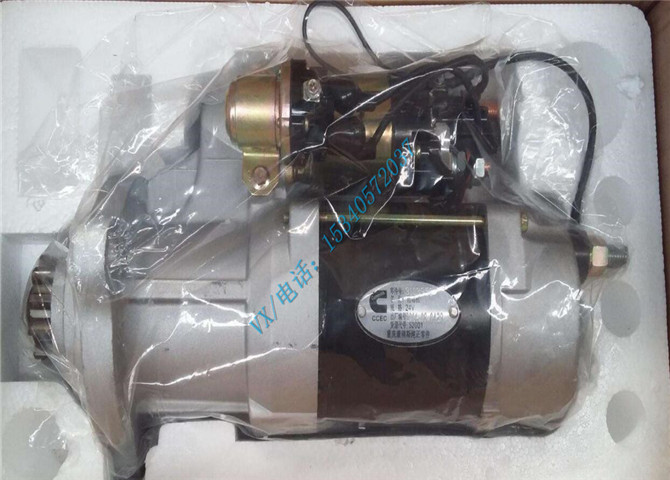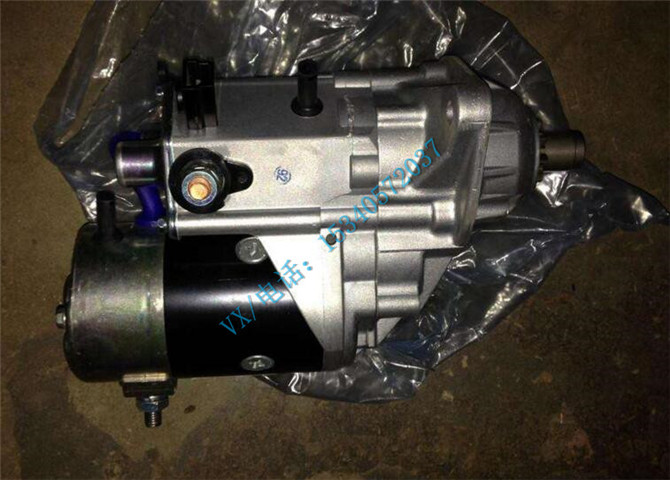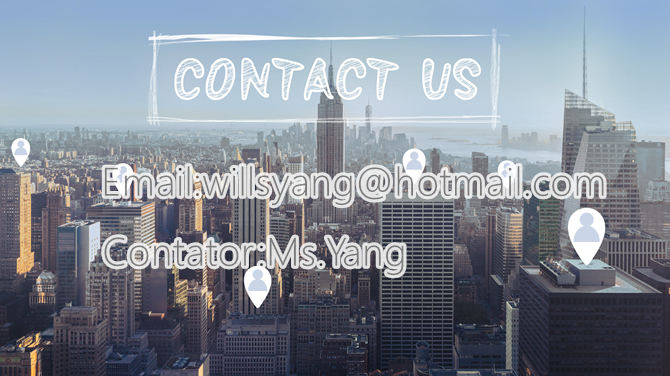 Hot-sale product:
| | |
| --- | --- |
| Cummins air filter 6BT Fleetguard air filters KW1833 | Order |
| Cleat Fairlead With Single Roller | Order span > |
| fan belt cummins NT855-C250 cummins belt fan 178708 | Order |
| Cummins turbocharger 3522068 diesel engine parts supercharger | Order |

Other product:
Cummins 3919938-Z TUBE,OIL GAUGE part
Cummins 3285102-Z HOUSING,THERMOSTAT part
Cummins 3920943-Z COVER,INTAKE MANIFOLD part
Cummins 3328994-NC MANIFOLD,AIR INTAKE part
3411327-Z apply to cheap Cummins Chongqing diesel generator set CAMSHAFT parts service thoughtful
Cummins 3078067 CONNECTION,AIR CROSSOVER part
Cummins 3045913 THERMOSTAT part
Cummins 3919282 LIST,SOLENOID PARTS part
3525103 apply to cheap Cummins Forklift TURBOCHARGER parts total direct sales big favorably
Cummins 3287569 HOUSING,THERMOSTAT part
3019180 apply to cheap Cummins Internal combustion engine parts BEARING,MAIN (STD) parts total direct sales big favorably
3957143-Z apply to cheap Cummins Off-road vehicle COVER,BREATHER parts original spot
Cummins 3944602-Z GEAR,FUEL PUMP part
Cummins 4953342 GEAR,IDLER part
Cummins 3278480-Z SCREW,HEX FLANGE HEAD CAP part
Cummins 3908650-LA PUMP,FUEL INJECTION part
3536803-RX apply to cheap Cummins Marine diesel TURBOCHARGER parts factory direct sale
Cummins 3071335-Z CONNECTION,AIR INTAKE part
Cummins 3883510 SEAL,RECTANGULAR RING part
Cummins 5293399 BLOCK,CYLINDER part
Cummins 3073995-C INJECTOR part
Cummins 3354384-Z TUBE,LUB OIL SUCTION part
Cummins 3010456 HOSE,FLEXIBLE part
Cummins 3890017 FILTER,FUEL part
Cummins 3282142-C PUMP,FUEL INJECTION part
Cummins 3924738 TUBE,FUEL SUPPLY part
Cummins 4063627 CONNECTION,AIR INTAKE part
Cummins 3944789 TUBE,OIL FILLER part
Cummins 3008446 DOWEL,PIN part
Cummins 3284885 CLAMP,RETAINING part
3538632 apply to cheap Cummins Dredger engine TURBOCHARGER parts factory direct sale
Cummins 4019570 BRACKET,BREATHER part
Cummins 3819624-RX-20 CRANKSHAFT,ENGINE part
Cummins 3063824-Z PULLEY,ACCESSORY DRIVE part
3802915 apply to cheap Cummins Modern heavy industry engine KIT,TURBOCHARGER parts credit guarantee
Cummins 3925233-Z DAMPER,VIBRATION part
Cummins 4083243-NC PIN,PISTON part
Cummins 12492100 DOWEL part
2839422 apply to cheap Cummins Engine TURBOCHARGER parts factory direct sale
Cummins 3523046 ADAPTER,EXHAUST OUTLET part
Cummins 3918982-Z CONNECTION,AIR INTAKE part
3892255-Z apply to cheap Cummins Railway equipment UNION,MALE parts special wholesale
Cummins 3682896 HOSE,FLEXIBLE part
Cummins 3070186-NC WASHER,PLAIN part
Cummins 3073758 HOUSING,FLYWHEEL part
Cummins 3065135-Z BRACKET,VALVE part
Cummins 3028282-Z CONNECTION,WATER INLET part
Cummins 3079694 SHIELD,HEAT part
Cummins 3911258-Z ADAPTER,CRANKSHAFT part
Cummins 3974326-NC HEAD, LUB OIL FILTER part
Cummins 4945789 TUBE,FUEL DRAIN part
Cummins 4063848-Z BRACE,RETAINING part
3941934 apply to cheap Cummins Watering car LEVER,ROCKER parts special wholesale
Cummins 3965962 MANIFOLD,AIR INTAKE part
3065128 apply to cheap Cummins Grader fittings NUT,REGULAR HEXAGON JAM parts original parts
Cummins 3079842 SCREW,CAPTIVE WASHER CAP part
Cummins 3939356 GASKET,STARTER part
Cummins 3919101 PUMP,FUEL INJECTION part
Cummins 4990853 FILTER,FUEL part
Cummins 4983644 HEAD,CYLINDER part
Cummins 525957800 ALTERNATOR part
Cummins 3000140-RX-10 CRANKSHAFT,ENGINE part
Cummins 63842-NC WASHER,PLAIN part
3017042-C apply to cheap Cummins Chongqing diesel generator set HOUSING,CAM FOLLOWER parts service thoughtful
Cummins 3910990 CONNECTION,EXHAUST OUTLET part
3035195-Z apply to cheap Cummins Marine maintenance GEAR,CAMSHAFT parts industry-leading
118347 apply to cheap Cummins Spare parts for construction machinery ELBOW,MALE UNION parts matching plant
Cummins 131449 SCREW,PAN HEAD CAP part
Cummins 4924205-EX BLOCK,CYLINDER part
Cummins 3925400-C HEAD,CYLINDER part
Cummins 3925954 ADAPTER,FILTER HEAD part
3526739 apply to cheap Cummins Roller fittings TURBOCHARGER parts matching plant
Cummins 3901919-NC MANIFOLD,EXHAUST part
3102275-NC apply to cheap Cummins Mining machinery parts TUBE,TUR OIL DRAIN parts which profession?
3525504 apply to cheap Cummins Road Roller Engine TURBOCHARGER parts original parts
Cummins 3081356-Z PULLEY,CRANKSHAFT part
Cummins 3929800 TUBE,INJECTOR FUEL SUPPLY part
Cummins 3177412 GASKET,CYLINDER HEAD part
Cummins 70233-Z WASHER,PLAIN part
Cummins 3102763 MOTOR,STARTING part
Cummins 3090169-EX HOUSING,THERMOSTAT part
Cummins 218600-C BLOCK,CYLINDER part
Cummins 3919680-Z GEAR,CRANKSHAFT part
Cummins 68152-B CLIP part
20307100 apply to cheap Cummins Ship parts ELBOW parts matching plant
Cummins 3082486 TUBE,FUEL SUPPLY part
Cummins 3957508 CLIP part
Cummins 3600494 CLAMP,HOSE part
Cummins 3803324-C BLOCK,CYLINDER part
3802619-D apply to cheap Cummins Xugong engine TURBOCHARGER parts industry-leading
Cummins 3928596-LA PUMP,FUEL INJECTION part
Cummins 4988809 TUBE,INJECTOR FUEL SUPPLY part
Cummins 3964526 CONNECTION,AIR CROSSOVER part
Cummins 3921771-C PUMP,FUEL INJECTION part
Cummins 320222200 CAPSCREW part
Cummins 4083029 TUBE,LUB OIL TRANSFER part
Cummins 3925450-NC COVER,INTAKE MANIFOLD part
3062139 apply to cheap Cummins Crane parts ELBOW,MALE UNION parts original spot
Cummins 3090053-Z HOUSING,FLYWHEEL part
Cummins 5260647 GASKET,CONNECTION part
Cummins 3943404-RX BLOCK,CYLINDER part
3802696 apply to cheap Cummins Railway equipment fittings TURBOCHARGER parts total direct sales big favorably
Cummins 3040838 SCREW,CAPTIVE WASHER CAP part
Cummins 3946036-Z MANIFOLD EXHAUST part
Cummins 3081825-Z CLIP part
Cummins 3093806 SCREW,HEX FLANGE HEAD C part
Cummins 3913440-C PUMP,FUEL INJECTION part
Cummins 3907232-Z PISTON,ENGINE part
Cummins 3938431 INJECTOR part
Cummins 211657-NC CONNECTION,AIR CROSSOVER part
Cummins 3946168-Z SCREW,CPT ISOLATOR CAP part
Cummins 3899624-NC COVER,FILTER HEAD part
Cummins 3045201-Z HOUSING,FLYWHEEL part
Cummins 3000140-C CRANKSHAFT,ENGINE part
3535435 apply to cheap Cummins Ship TURBOCHARGER parts original parts
3964028-Z apply to cheap Cummins Loader parts CONNECTION,OIL SUCTION parts credit guarantee
Cummins 3899284-Z ADAPTER,FILTER HEAD part
Cummins 3024960 GASKET,CONNECTION part
4919997-Z apply to cheap Cummins Marine Diesel Engine CORE,AFTERCOOLER parts which profession?
3591457 apply to cheap Cummins Komatsu parts TURBOCHARGER parts which profession?
Cummins 4940170 INJECTOR part
Cummins 3863387 BRACE,TUBE part
Cummins 3003647-Z CONNECTION,AIR CROSSOVER part
Cummins 3683269 CONNECTION,AIR INTAKE part
Cummins 3943682-NC SCREW,HEX FLANGE HEAD CAP part
3034387-Z apply to cheap Cummins Chongqing generator ELBOW,MALE UNION parts affordable
Cummins 3073977 WASHER,SEALING part
3965417 apply to cheap Cummins Marine diesel engine fittings COVER,PUSH ROD parts credit guarantee
Cummins 3935271 SCREW,HEX FLANGE HEAD CAP part
Cummins 3907206 WASHER,PLAIN part
Cummins 3000900-Z CLIP part
Cummins 4984297-NC HOUSING,FUEL CONTROL part
Cummins 4939591-Z BRACKET,ALTERNATOR part
Cummins 3071179-Z CLIP part
Cummins 3896724-NC SCREW,HEX FLANGE HEAD CAP part
Cummins 4069828 HOSE,MOLDED part
Cummins 215090 RING,LINER PACKING part
Cummins 3412408-Z PULLEY,ACCESSORY DRIVE part
Cummins 3012474 SCREW,CAPTIVE WASHER CAP part
Cummins 3901249-NC SCREW,HEX FLANGE HEAD CAP part
3883244-Z apply to cheap Cummins Small excavator NUT,REGULAR HEXAGON parts total direct sales big favorably
Cummins 4939588-Z PUMP,LUBRICATING OIL part
Cummins 3895756-C PUMP,LUBRICATING OIL part
4953331-Z apply to cheap Cummins Heavy truck diesel engine GEAR,CAMSHAFT parts which profession?
Cummins 3018074-Z SCREW,HEX HEAD CAP part
Cummins 3008017 GASKET,OIL COOLER SUPPORT part
Cummins 394415200 CAPSCREW part
Cummins 3034817-Z COVER,HAND HOLE part
3681718 apply to cheap Cummins Construction equipment TUBE,TUR OIL SUPPLY parts total direct sales big favorably
Cummins 3930838 BRACKET,BELT TENSIONER part
4899610-Z apply to cheap Cummins Marine mainframe CAMSHAFT parts special wholesale